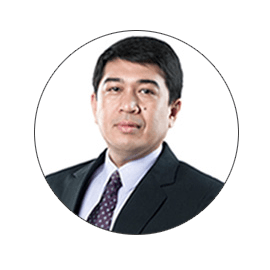 By: Bong M. Paloma
EVP – Technology, Sales and Marketing
Today, we witness a contact-free world where we became heavily dependent on digital technologies to do our daily activities like working, learning, shopping, and entertainment online or virtually. Given the lockdowns implemented in some parts of the world, online and digital platforms became the only means to suffice their needs and connect outside of their households. Because of this immense shift, consumer behavior drastically changed as more of them resort to purchasing goods and services online.
Before the pandemic, the world already entered the 4th Industrial Revolution. Change and disruption were already happening in the first world countries brought about by the technology trend called Digital Transformation. Companies like Alibaba, Amazon, Netflix, and Uber were already the top players in the so-called digital disruption and transformation. These companies changed the business game, and they have succeeded without relying on physical assets and inventory, thanks to digital enabling technologies. But digital transformation does not solely focus on technologies; instead, on the value of a customer and employee experience–in this age, possibly the contactless experience as an avenue to be more efficient in workflow and purchase process.
Few businesses accelerated their approach and embraced the digital phenomenon to mirror the changed consumer behavior and build business resilience. Few brick-and-mortar vendors brought their businesses online to maintain their business and attend to their customers' needs online. Here are examples of a few industries across all sizes that sustained their business and increased their demand today.
Consumer Retail
Few businesses created an online presence and became aggressive to advertise and offer their products as the demand for work-from-home needs and essential goods soared. As a result, it stimulated the growth and rapid adoption of e-commerce businesses of all sizes.
Logistics and Courier Services
With people quarantined from their homes, delivery of goods and services became vital in providing customers with efficient services. Several retail businesses, particularly in the food and beverage industry, leveraged online courier services like Grab, Foodpanda, and Lalamove as a complementary service to enhance customer experience and reach more customers across places. Also, grocery delivery services emerged to cater to their stay-at-home consumers.
Digital Money Service Providers
While it has been a growing trend before the pandemic, the availability of cashless transactions or digital payments has been an integral factor in mitigating the infection rate of COVID-19. Bank sectors and digital money service providers developed their online and mobile banking applications to respond to market demands. People prefer to utilize digital banking and e-wallets over cash payment methods when purchasing something online or paying their utility bills.
Telemedicine's value also emerged in this COVD-19 period where individuals get their medical check-up or doctor's consultation through remote/virtual consultation with doctors online to avoid physical contact. Even entertainment industries leveraged digital platforms to deliver their leisure services. The availability of mobile devices and applications made it easier for people to entertain themselves, purchase, or transact online. That is to say, the pandemic accelerated the adoption of digital transformation across all industries and stimulated the growth and convenience of those businesses.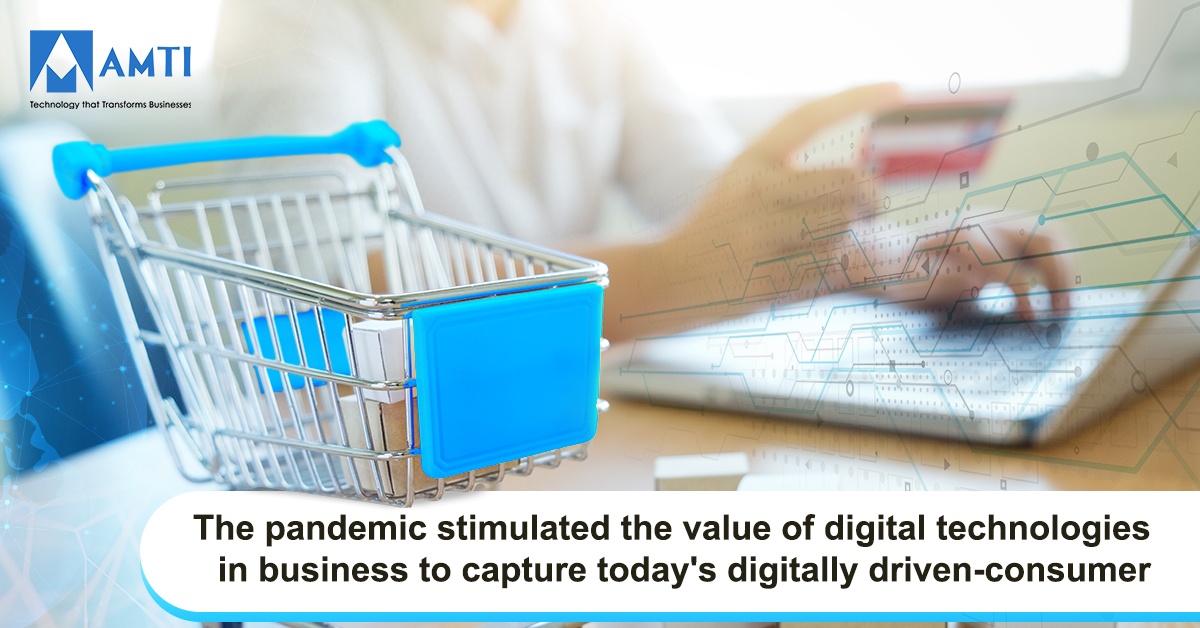 The advent of digital enabling technologies such as Cloud, Mobile Devices, Artificial Intelligence, Machine Learning, Edge, and Internet of Things opened new possibilities for businesses to create a new business environment and capture the transformed consumer landscape today.
The pandemic and developed consumer behavior accelerated digital disruption and digital transformation. Early this year, those terms are just buzzwords among businesses. But with the COVID-19 pandemic and the push of quarantine protocols, those terms went beyond and no longer just a buzzword but plays a crucial role in driving a resilient and successful business today.
AMTI helps businesses in their digital transformation journey through a collaborative consulting activity, deep-dive analysis in any or all of the four (4) pillars of digital transformation (Workforce, Security, IT, and Application Transformation) to identify the gaps, architecture, technology, and various steps and processes to achieve your desired business outcomes.
Talk to AMTI to help your business adapt to the changing digital business landscape. You may go to https://amti.com.ph/contact-us/ or email us at [email protected]
---
AMTI is a Digital Transformation enabler that helps businesses meet operational and workforce challenges through innovative solutions offerings and consulting services.