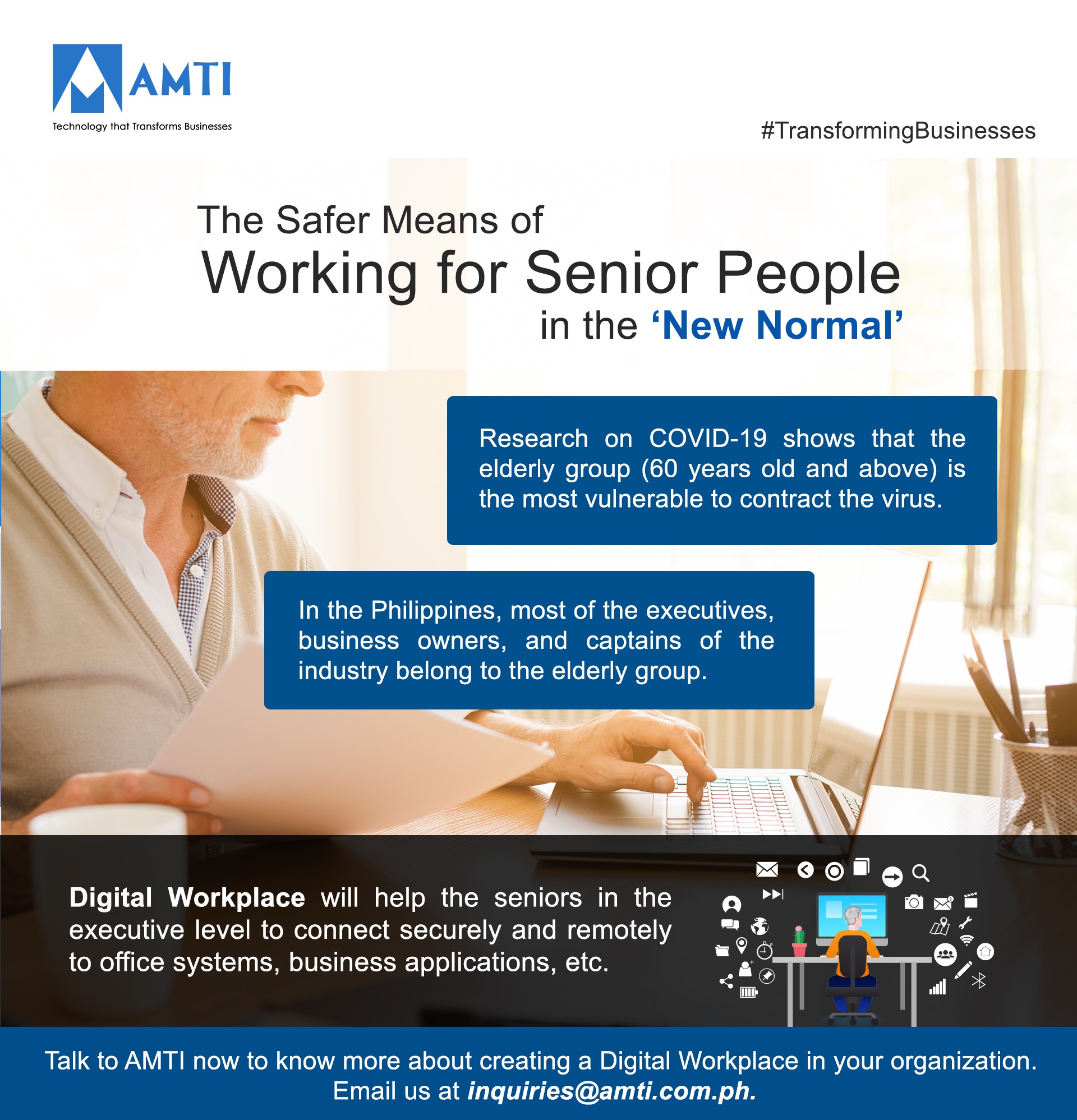 The science and latest COVID-19 statistics show that the elderly group (60 years old and above) is the most vulnerable age group to contract the virus. In the Philippines, 15.9% or 6.8 Million workers are aged 55 and above. The majority of executives, business owners, and captains of the industry are at least in their 60s. If these age groups' movements are restricted and will not be allowed to report for work, the effects of these to our economy will be devastating. Given the nature and grave effects of the COVID-19 virus, we just cannot compromise the health and safety of these seniors.
What then is the best option for senior executives to safely continue working under the new normal?
There is a concept called Digital Workplace where you can securely connect to your office systems from any location, access business applications and company data, conduct face-to-face virtual meetings, approve and sign documents remotely.
AMTI is a trusted company that provides a Digital Workplace solution that will help senior citizens securely and safely carry out their day-to-day duties and responsibilities without having to worry about the risks of going out and being exposed to the coronavirus.
Talk to AMTI now to know more about creating a Digital Workplace in your organization. You may email us at inquiries@amti.com.ph.
--
AMTI offers end-to-end technology solutions and can tailor-fit a complete solutions package to help companies adapt quickly to the changing business environment.