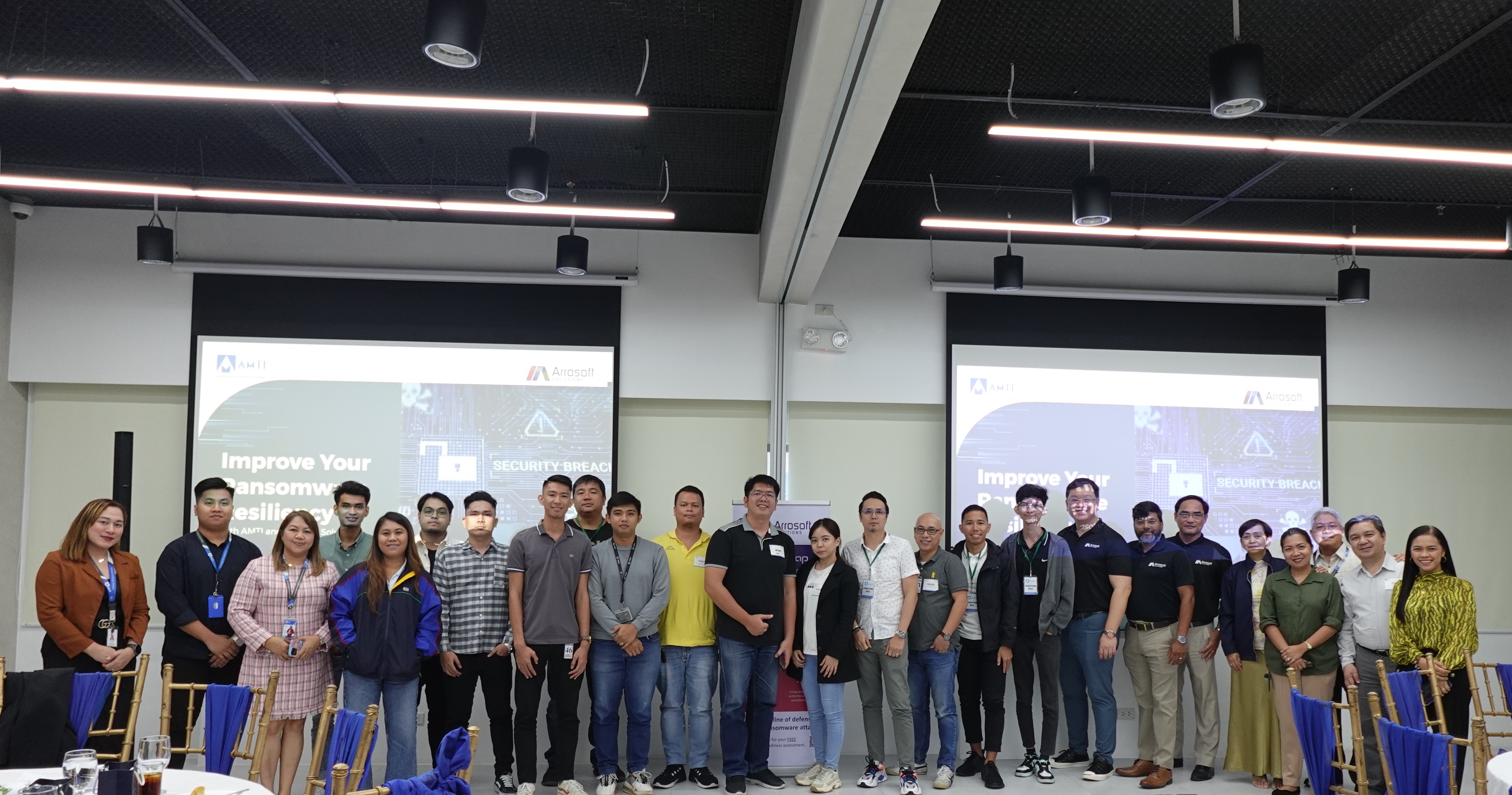 AUGUST 2023: AMTI and Arrosoft Solutions recently concluded the "Improve Your Ransomware Resiliency" event on August 22, 2023, hosted at the AMTI office in ALVA Business Center, Pasig. The event focused on equipping attendees with actionable strategies to bolster their ransomware defenses.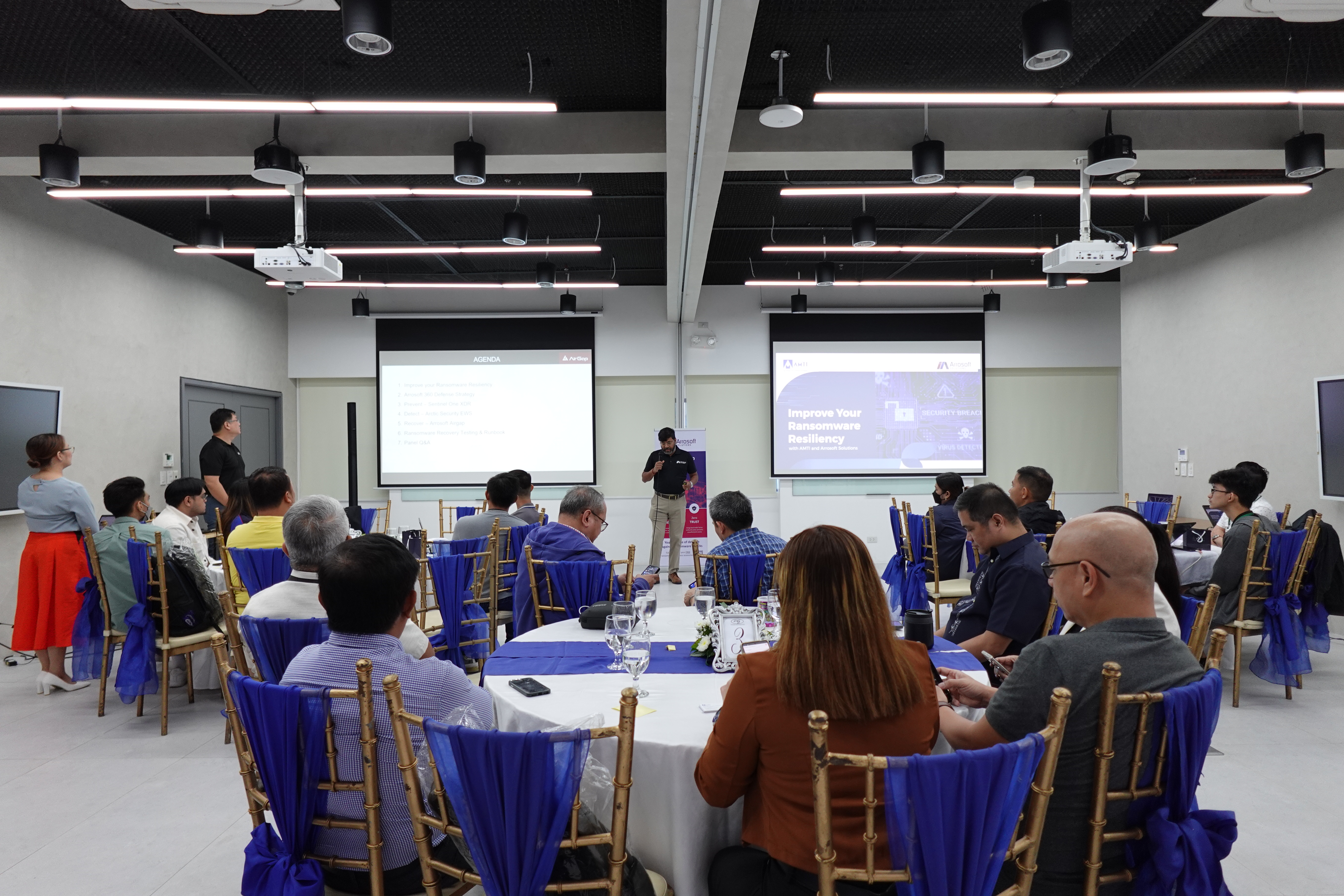 The event commenced with an opening address by Mr. Bong M. Paloma, AMTI's EVP for Technology, Sales, and Marketing, and provided insights into AMTI's company profile and its robust Cybersecurity Solutions. Keynote speakers from Arrosoft Solutions, including Mr. Sureshbaru Suseendran, Co-Founder & Chief Information Officer, and Mr. Eric Liew, Global Product Strategist, shared their wealth of knowledge, shedding light on the latest ransomware attack vectors, trends, and the tactics employed by threat actors. The program reached its conclusion with closing remarks by Mr. Jerry Domingo, AMTI VP for Accensia.
In a rapidly changing cybersecurity landscape, AMTI, together with Arrosoft Solutions shall deliver stable and reliable resource, providing businesses with the means to navigate the challenges of the digital world more confidently.
---
Learn more about AMTI's Network and Cyber Security Solutions here
For more inquiries, please email us at [email protected]