Partnered with market leaders in technology
From a single partner in technology when it first operated, several partnerships with market leaders are now built around AMTI.
All partners have undergone a rigid process, and screened by AMTI's technical experts and decision makers. This thorough selection is a standard process in the organization to ensure high quality when delivering our clients' required technology solutions.
AMTI's expanding portfolio of twelve innovative solutions have corresponding partners who have remained leading players in the industry all these years. Teaming up with the best has not only created value to AMTI, but also to AMTI's growing clientele base.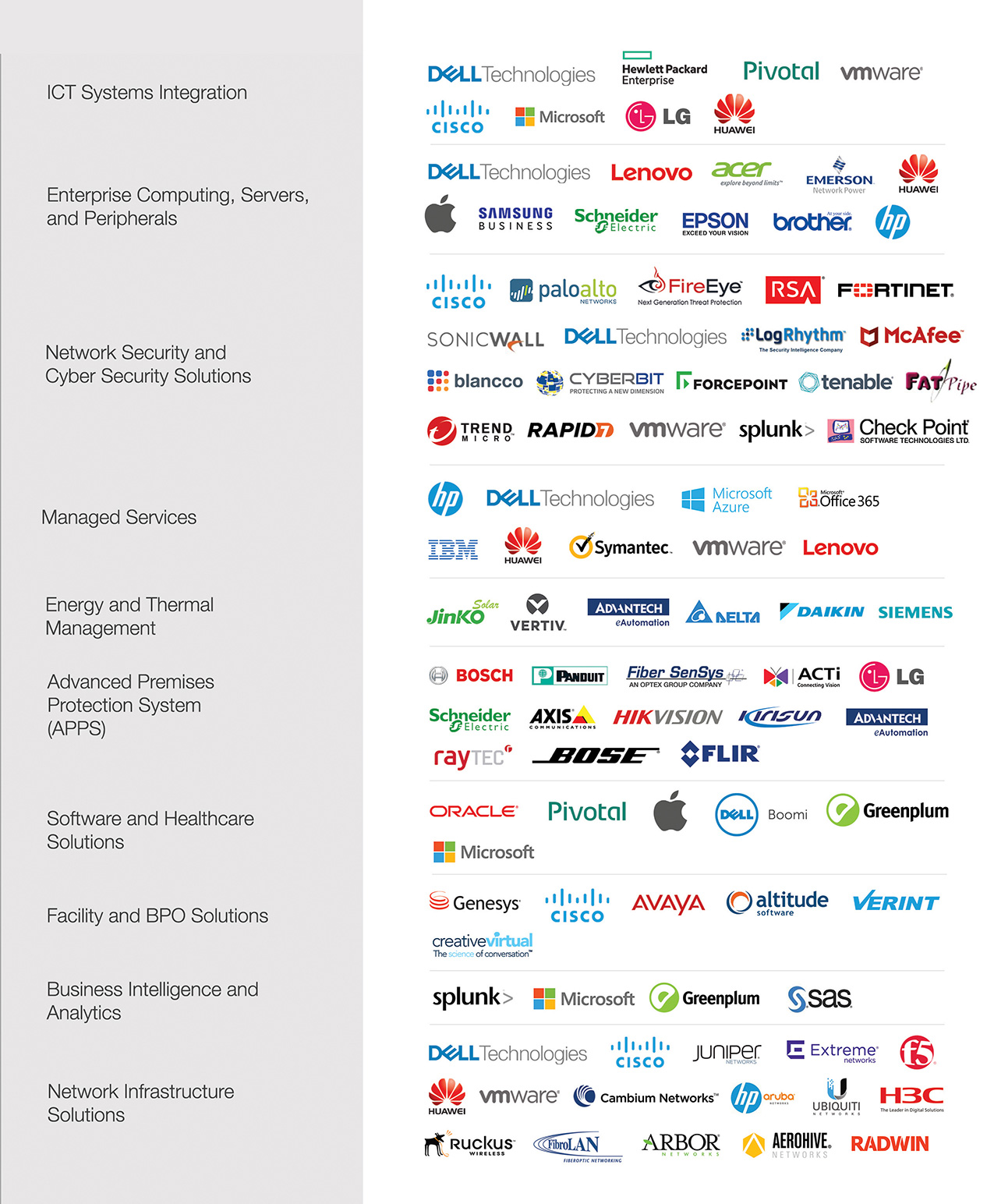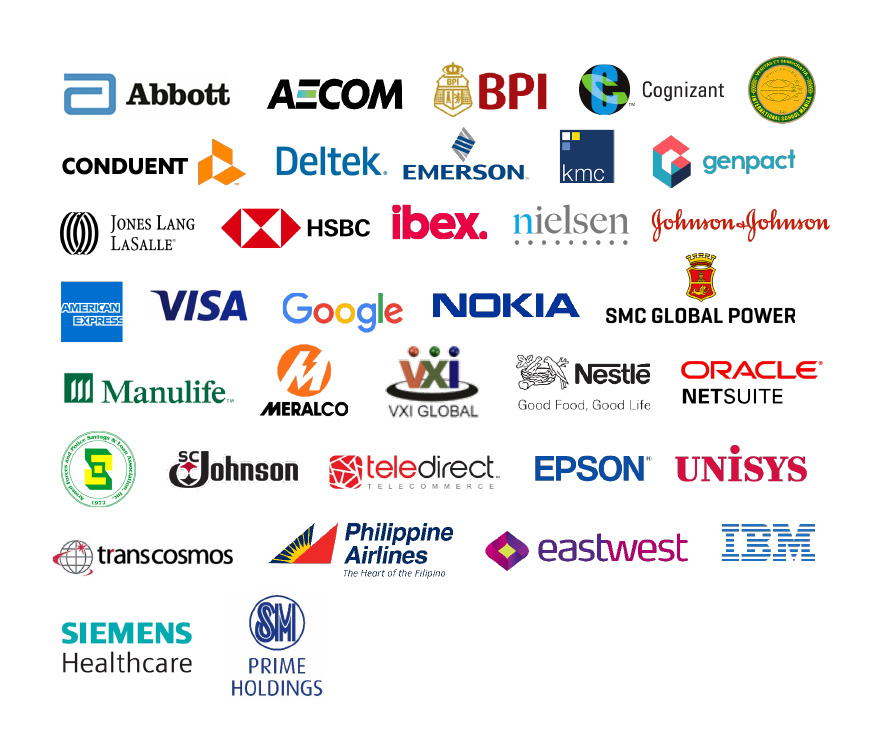 AMTI is committed to bringing the best solutions for its customers. We pride ourselves for being a leading player in the market today, being a reliable technology partner for over 3,000 clients across the Philippines. Our growing customer base comprise large and small to medium enterprises across various industries, as well as local government units. We are able to support more businesses with our established offices in key cities namely Manila, Cebu, Davao and Subic, not to mention a reliable service support system available nationwide.