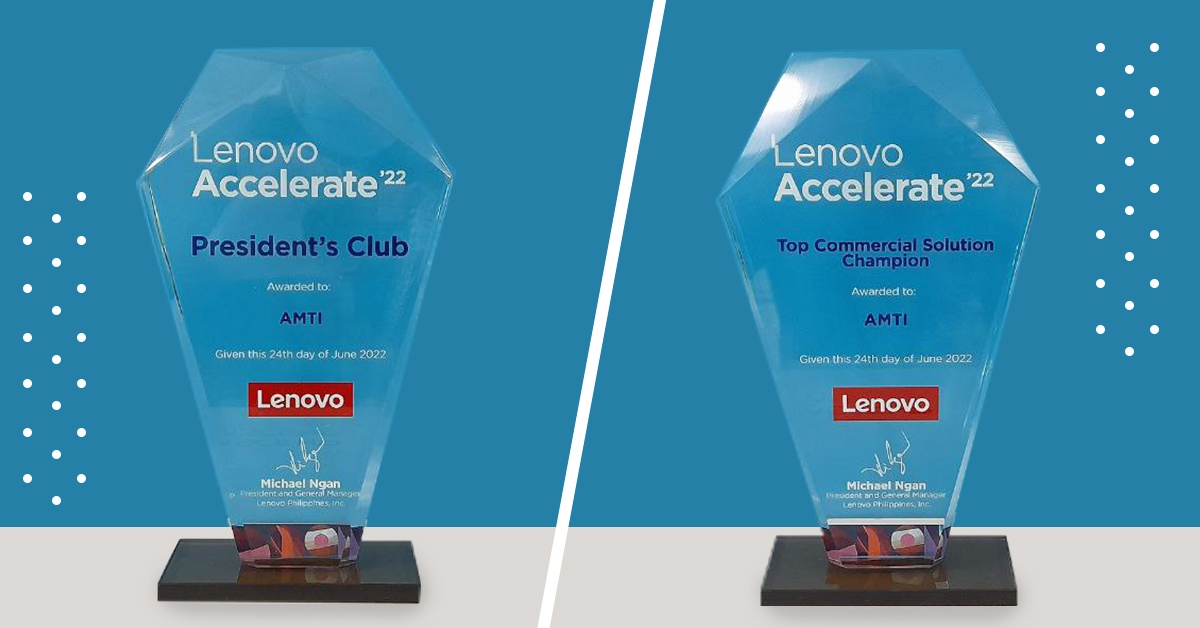 JUNE 2022: AMTI received two (2) awards from Lenovo during its Lenovo Accelerate 2022: Unleashing the Power of Partnership last June 24, 2022.
Lenovo awarded AMTI the President's Club and Top Commercial Solution Champion.
---
AMTI is a valued partner of Lenovo since 2003 who is known to provide fastest-growing maker of PCs, including renowned ThinkPad® laptops.