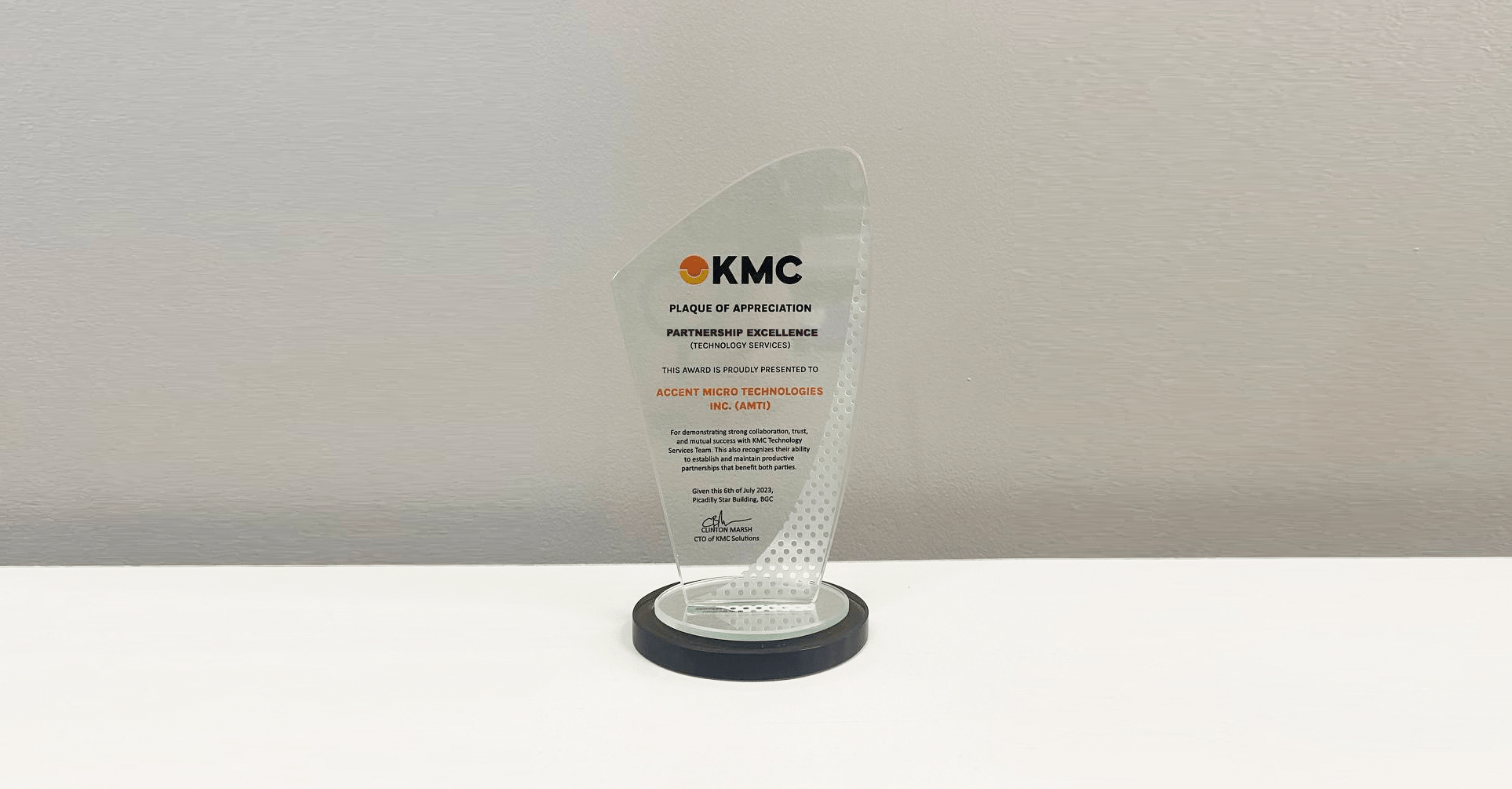 JULY 2023: AMTI was honored to receive the Partnership Excellence for Technology Services award from KMC on July 6, 2023, at the Vendor's Appreciation Night 2023 held at Picadilly Star in BGC, Taguig City.
KMC recognized AMTI in appreciation of its remarkable collaboration, trust, and shared accomplishments with the KMC Technology Services Team. The award acknowledges AMTI's exceptional capability to establish and sustain a fruitful partnership that brings benefits to both organizations.
AMTI sincerely appreciates the recognition and expresses gratitude for the acknowledgment. AMTI looks forward to continuing the partnership with KMC in the years to come, fostering further growth and success together.