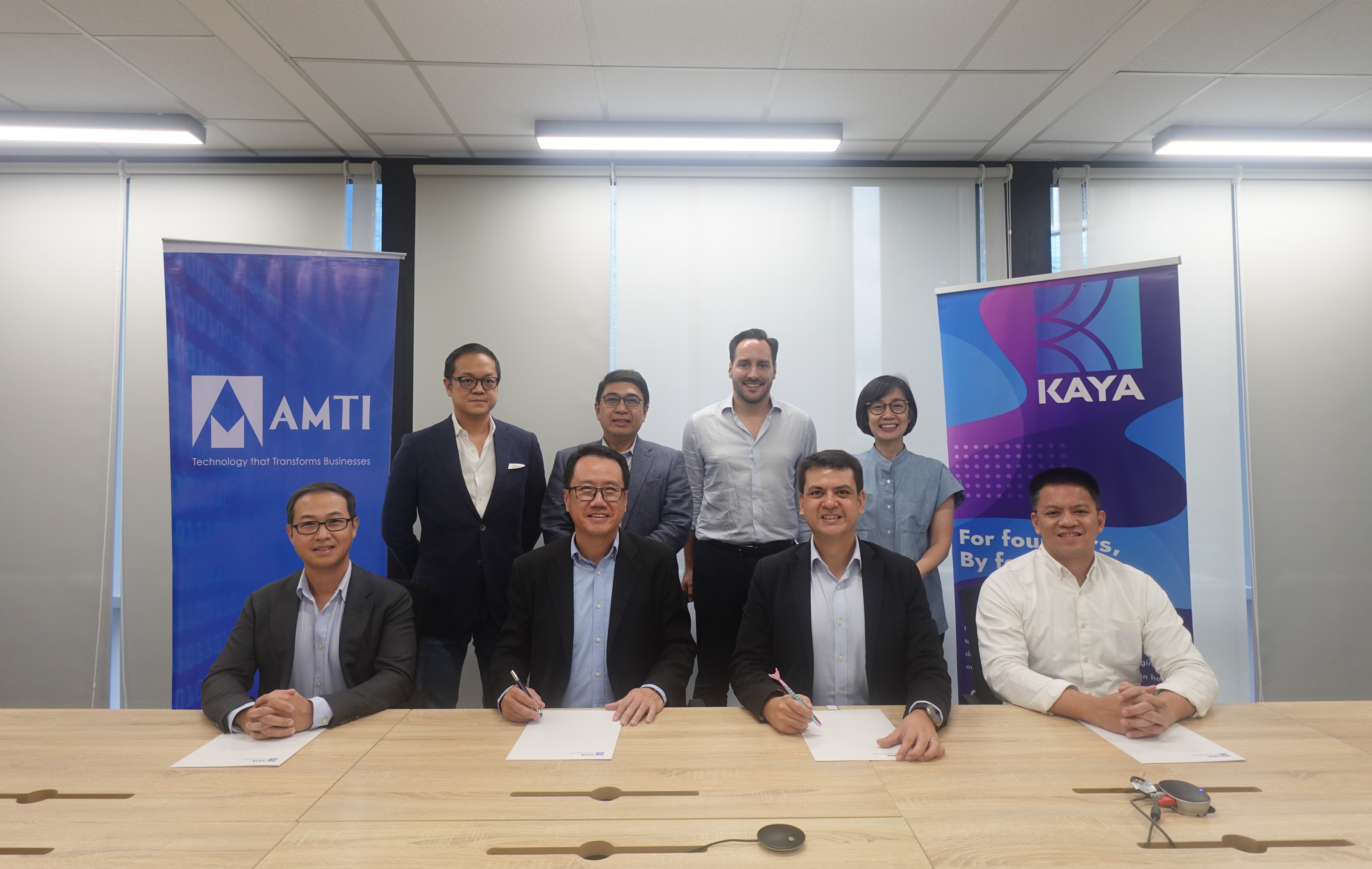 AMTI, a well-established technology solutions provider, has announced a significant long-term investment in Kaya Founders, an early-stage investment firm in the Philippines. The partnership was sealed last  September 04, 2023, when AMTI and Kaya Founders recently formalized their partnership through a contract signing ceremony attended by AMTI executives, President Allyxon T. Cua, Executive Vice President for Finance and Operations, Stanley S. Yu, Executive Vice President for Technology, Sales, and Marketing, Bong M. Paloma, Board Member, Bertrand Ng, Kaya Representatives, Managing General Partner, Paulo Campos, General Partner, Lisa Gokongwei-Cheng, General Partner, Ray Alimurung, and Senior Advisor, Constantin Robertz. The partnership aims to support and empower aspiring entrepreneurs by providing funding, guidance, and expertise in the tech industry.
With its multi-million dollar investment, AMTI demonstrates its commitment to nurturing and developing the talents of young Filipino entrepreneurs. The company's extensive experience in the technology sector and its dedication to innovation make it an ideal partner for Kaya Founders. Together, they seek to create a platform to empower and pave the way for aspiring TechPreneurs in the Philippines.
AMTI and the partnership with Kaya Founders hold a great promise to aspiring entrepreneurs in the Philippines. By combining their strengths, AMTI and Kaya Founders aim to guide young TechPreneurs toward success. Together, they will create an ecosystem that fosters innovation and entrepreneurship, ensuring that the tech industry in the Philippines continues to grow and thrive.
The partnership between Kaya Founders and AMTI signifies a harmonious merger of their shared vision—empowering and uplifting the Philippines' entrepreneurial spirit. This partnership aims to synergize the strengths and resources of both organizations to create transformational programs that will benefit emerging startups and entrepreneurs.
Leveraging its profound technological expertise and wealth of experience, AMTI is well-prepared to empower young Filipino talents, including startup enterprises and Techpreneurs. It equips them with essential support and mentorship to navigate a promising journey toward a thriving future in the local tech sector.
This commitment to uplifting and nurturing emerging talent exemplifies AMTI's dedication to fostering innovation and growth within the Filipino tech community. The future holds many opportunities for aspiring entrepreneurs. Kaya Founders and AMTI are determined to be their guiding lights, propelling them toward success, one innovation at a time.
---
Transforming Industries and Society through Technology