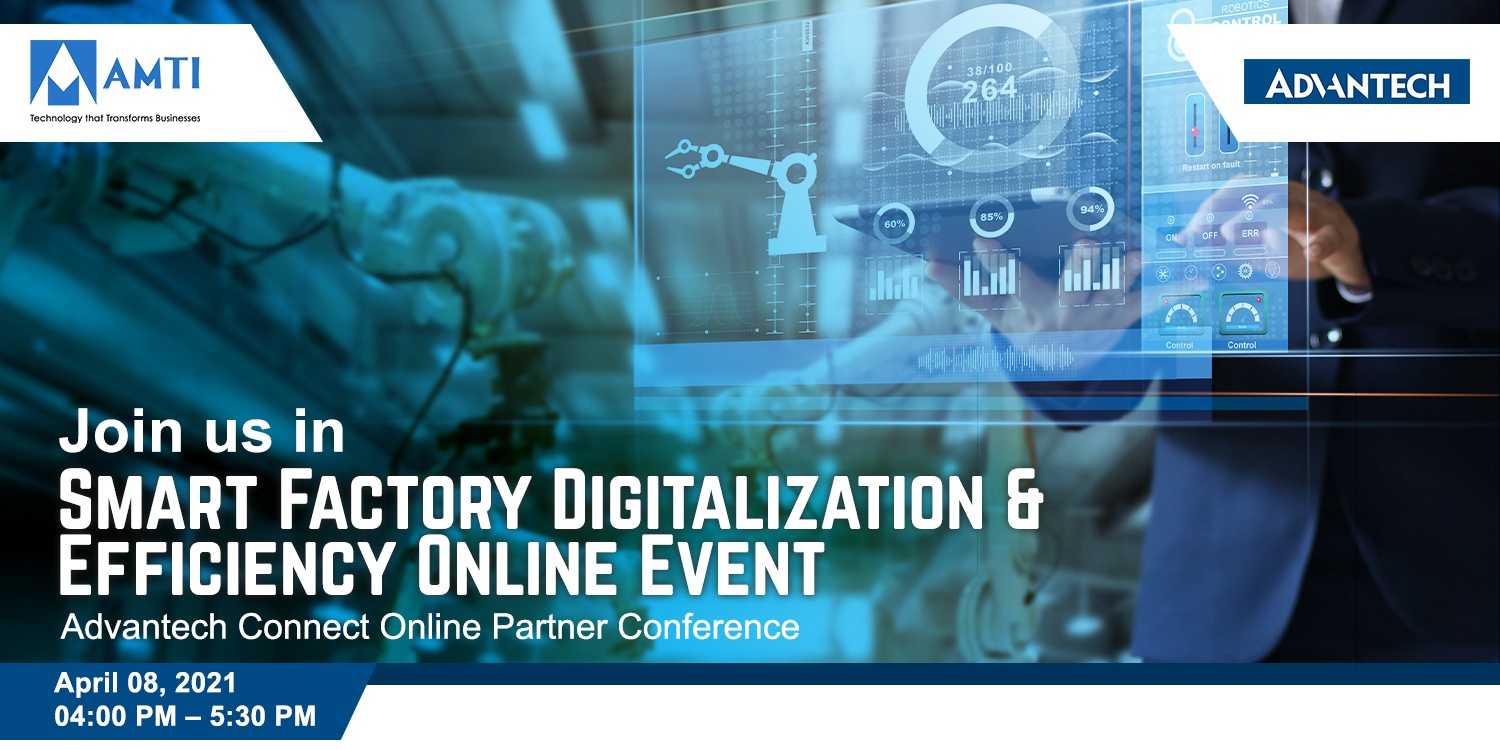 APRIL 2021: AMTI, together with Advantech, invites you to join the Smart Factory Digitalization and Efficiency Online Event. Gain insights from industry leaders and discover how digital transformation is fueling innovations in smart manufacturing with discussion on current developments, strategies, challenges, and real cases shared by Advantech.
Register here: http://bit.ly/Advantech_OnlineEvent0408_Reg
---
AMTI is an authorized partner of Advantech in the Philippines who provides IoT intelligent systems and embedded platforms.
---
AMTI and its partner, Advantech, manages all received information with a high level of security and confidentiality. All information provided in the registration form are intended for this event only.
Read AMTI's Privacy Policy here: https://amti.com.ph/privacy-policy/