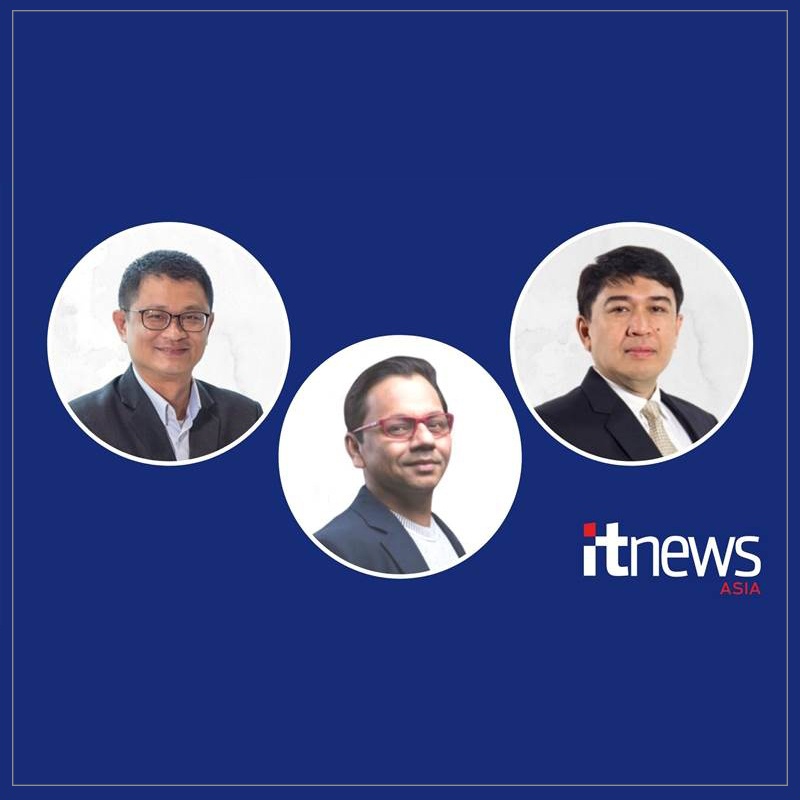 Article from iTNews Asia:  The Asia Pacific technology landscape six months into the year continues to be uncertain with growth uneven. For the channel community, the pandemic has changed assumptions about support business models, sales strategies, business planning and the ways channels are engaging with their customers.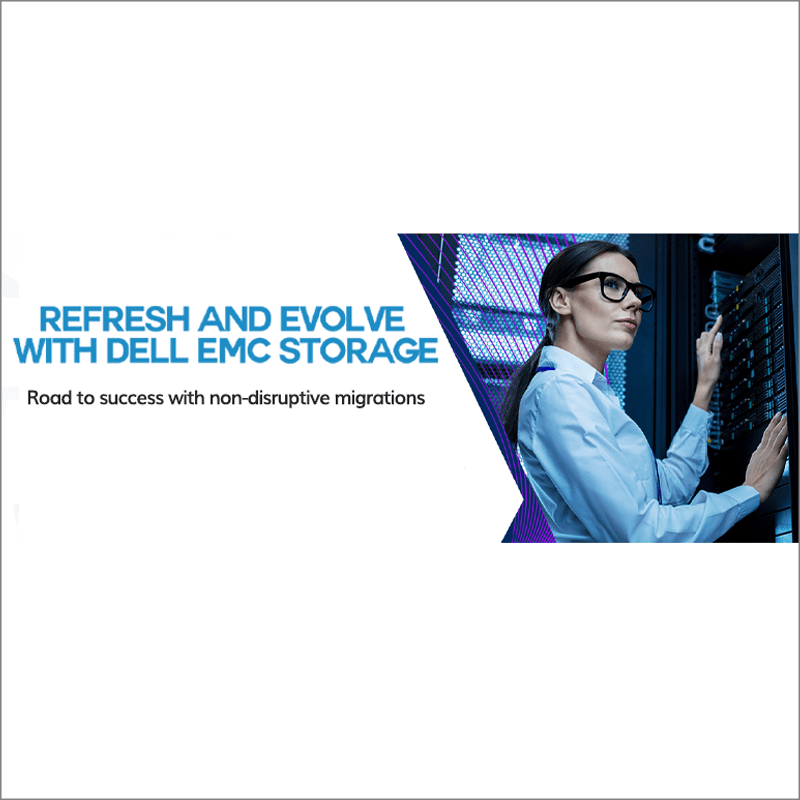 JUNE 2021: AMTI, in partnership with Dell Technologies, held a webinar entitled "Refresh and Evolve with Dell EMC Storage: Road to success with non-disruptive migrations". Notable speakers from Dell discussed improved storage performance and business impact.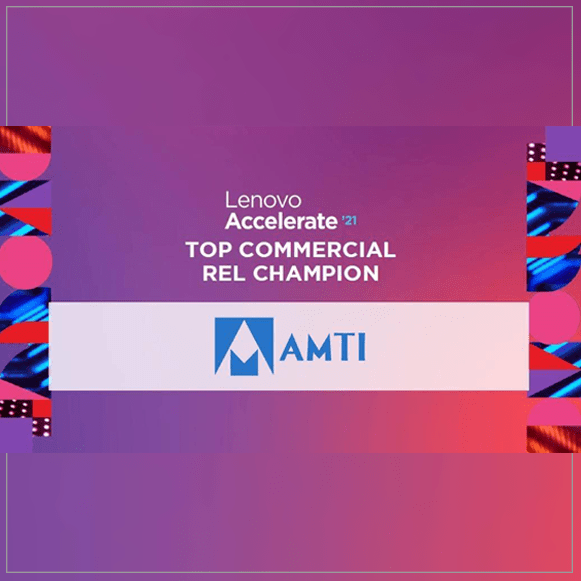 JUNE 2021: AMTI received six (6) awards during the Lenovo Accelerate '21: Stronger together with Smarter Partnerships event held virtually on June 18, 2021. 1. Top Commercial REL Champion 2. Top Commercial Partner Champion 3. Top Growth Commercial Partner 4. Top Growth Commercial Partner – Desktop 5. Top Visionary Partner 6. President's Club Awardee Lenovo …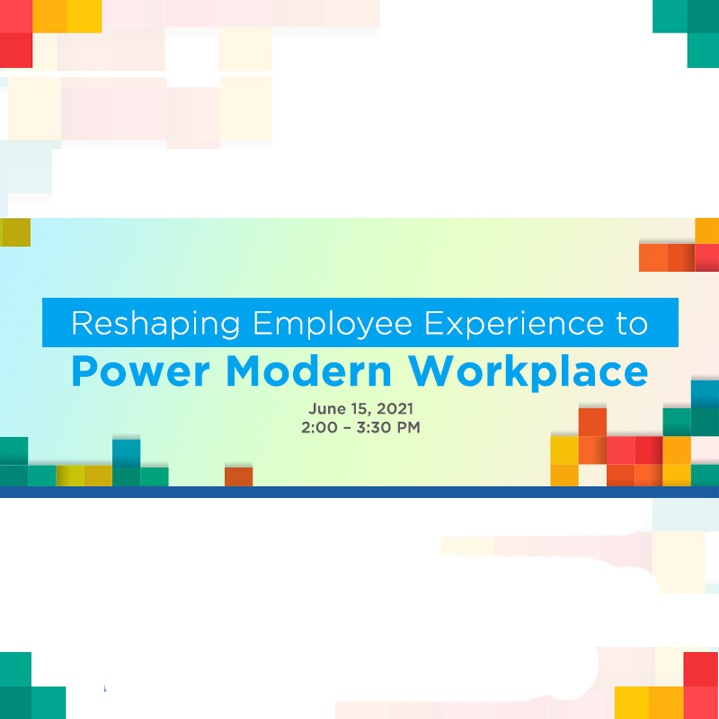 JUNE 2021: AMTI, in partnership with Microsoft Philippines, held a webinar on Reshaping Employee Experience to Power Modern Workplace. An esteemed speaker from Microsoft Philippines discussed the right tools and solutions to empower a modern workplace and support your employees for greater productivity, collaboration, and communication.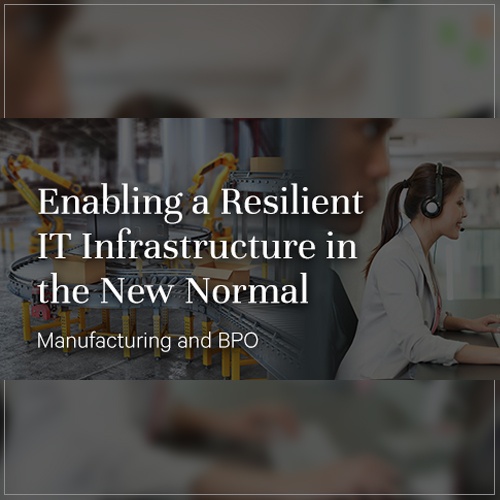 JUNE 2021: AMTI, together with Vertiv, held a webinar on Enabling a Resilient IT Infrastructure in the New Normal, attended by customers from BPO and Manufacturing industries. The esteemed speaker from Vertiv discussed the best practices and solutions to improve the performance of one's IT infrastructure in the new normal.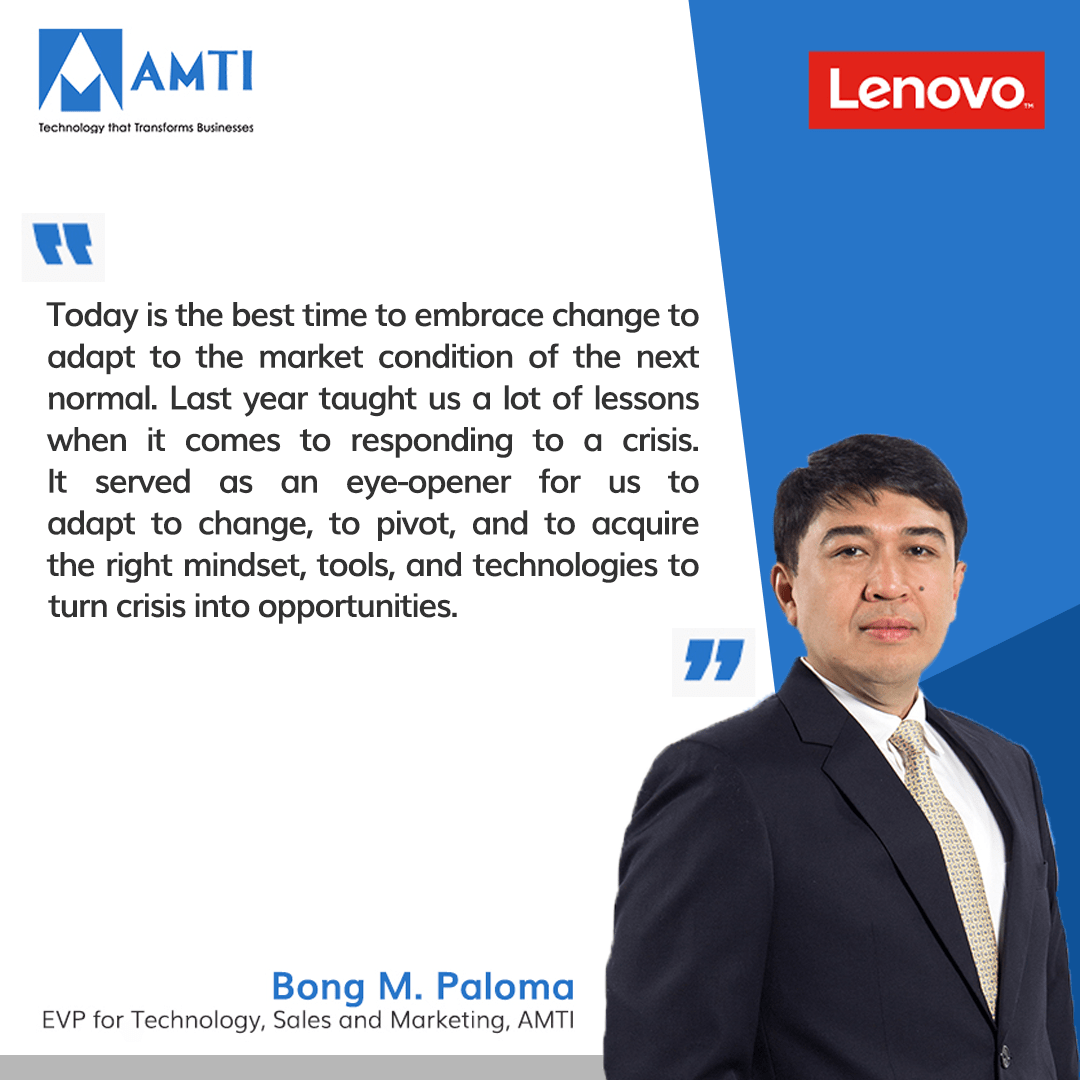 Article from Inquirer.Net:  The world continues to experience the impact of the COVID-19 pandemic. In the business context, several organizations experience first-hand how to be resilient and innovative in times of crisis—where some failed, and others succeeded. It was even called the "large-scale experimental run on remote working" since the pandemic forced companies to …